ProfessorBriggs.com
PROFESSOR'S PROVERBS -- AUGUST 21, 2017
This Friday night is the start of the 2017 regular season for high school football in the Mercer County area. It's hard to believe that we are on the cusp of what we all hope is an exciting, entertaining and rewarding season.
Opening Night generates such electricity for schools, not only for the football teams and individual players, but for the respective marching bands, cheerleaders, student bodies, families and communities. For students entering into high school, this is the first time that they and their friends are part of the action. For the juniors and seniors, perhaps they're taking on featured roles for the first time. Parents, siblings, aunt, uncles, neighbors, etc. all are especially interested in what happens this autumn.
Everyone is 0-0 and every program has hope that this season will be a successful one. Programs that have done well in recent years don't want to take a step backward while the teams towards the bottom of the standings are aiming to take a step (or steps) forward. Of course, not everyone is going to go undefeated; in fact, there will probably be as many teams with winning records as teams with sub-.500 ledgers.
Opening Night is also exciting for announcers. You never ever want to wish time away, because it's a limited quantity. But I'm looking forward to Friday night. The prep work during the week, testing the equipment, driving to the field with Chris Burtch, setting up, doing the pregame interviews and pregame show -- all of it is fun, leading up to kickoff at 7 p.m. I will not reveal this week's broadcast schedule here, but there's no doubt that we are hitting the ground running in Week One.
In the meantime, there are some thing to help prepare you for the start of the season. Bob Greenburg has in-depth interviews with the head coaches of our 12 area high school football programs. You can click here to go through those. The Herald should have its preview tabloid coming out this week; Ed Farrell, Rob Malsom, Lynn Saternow and Corey J. Corbin always do a nice job with that publication.
Additionally, the Erie Times-News District 10 preview magazine came out Sunday at Country Fair store locations throughout the area. If you are a fan of high school football, I cannot encourage you enough to pick up a copy or two. You'll be able to gain knowledge about the teams up north and also read the great feature stories in the magazine.
If you'd like a recap of last year, here are some links for you.
Schedules: http://www.professorbriggs.com/2016-17/2016fbmain.htm
Standings: http://www.professorbriggs.com/2016-17/2016fbstandings.htm
Statistics: http://www.professorbriggs.com/2016-17/confstat.htm
I'll have similar links up this year. Make sure to bookmark them on your web browser:
Schedules: http://www.professorbriggs.com/2017-18/2017fbmain.htm
Standings: http://www.professorbriggs.com/2017-18/2017fbstandings.htm
Statistics: http://www.professorbriggs.com/2017-18/fbstats.htm
Live Stats for each game I call/work will also be available here: http://www.professorbriggs.com/live.htm
You'll notice the Mercer County Scoreboard at the bottom, which is a new feature I've added for this year. I plan to update those throughout each Friday night. In a related note, if your business is interested in sponsoring the Scoreboard and/or Live Stats, let me know. It will be a unique and easy (and cheap!) way for a lot of eyeballs to see your business's name.
I intend to have previews written each week for the games as I did last season. I really enjoyed writing them last year and researching historical information. Many people sent in positive feedback regarding them, which is much appreciated.
*Time for predictions! I'm not going go team-by-team and predict that Team A will go 6-3 and Team B will go 4-5 or things like that. No. 1, that's kind of boring. Secondly, you open yourself up for criticism/critique. Overly-sensitive people may think I "hate" a particular school if I predicted a 2-7 record. That's ridiculous, but we all know that those people are out there.
I will look at each of the 12 teams in a unique manner in a bit. In the meantime, I'll make some general predictions for the upcoming season:
1-Overall, we will have a more exciting season in 2017 than in 2016. I am sure that the people involved with 2016 (players, families, etc.) will never forget the games, the memories, etc. That's to be expected. For them, that was their time. Looking from more of a big picture point of view, we frankly didn't have many exciting nailbiters last year. Of the 66 regular season games played by our local teams last year, 12 were decided by a eight points or less. In a couple of those dozen games, the losing team scored right at the end to narrow the gap.
In terms of the games I called/covered, check out last year and compare it to some of the previous seasons. You're never going to have Fantastic Finishes every week. But I think we're going to have a lot more this year. Maybe even a couple of overtime games.
2-No team will go winless locally. No team will go undefeated in the regular season. More parity this season.
3-We will see a little more running this season. While it seemed as if teams passed a lot last year, 71.1 percent (4,581 of 6,434) of the offensive plays executed by our 12 local teams were rushing plays. I'm guessing we'll be at 75 percent this year, due to having more first-time starting quarterbacks in the area.
4-There will be a Friday night this season in which horrible weather (potentially remnants of a tropical storm/hurricane) moves through the area and it will help contribute to an upset.
5-I will beat Bob Greenburg in our stations' Pigskin Pick 'Em competition.
Now, for a team-by-team look. I'm going to use some stock market lingo for each team, a "bullish" (market rising) prediction and a "bearish" (market falling) forecast.
FARRELL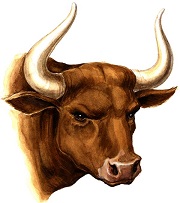 New QB Isaac Clarke directs potent offense that leads area in scoring ... Defensive and special teams lead area in return touchdowns ... Farrell goes undefeated in Region 1, wins District 10 title and makes return trip to Hershey.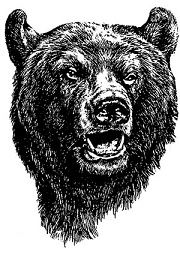 Rugged non-conference schedule takes its toll on Steelers in 2017 ... Offensive consistency comes and goes in season ... Steelers fall in D-10 playoffs.
GREENVILLE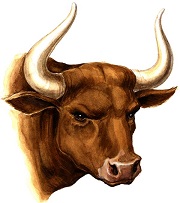 Trojans take advantage of favorable schedule with Hickory, Sharon and Wilmington all at home ... Running back/kicker Canyon Eells leads county in scoring ... Eells and quarterback Nate Bell become area's most productive QB-RB combination ... Greenville breaks through and win first D-10 title in two decades.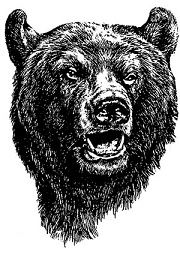 Greenville does not take advantage of home schedule and Trojans also struggle on road ... Graduation losses on line are not overcome ... Trojans' county-best playoff streak ends.
GROVE CITY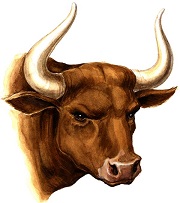 Rebuilt offensive and defensive lines help Grove City control trenches ... Logan Lutz surpasses 1,000 receiving yards and Trey Adams rushes for over 1,000 yards ... Passing game remains viable despite graduation of record-setting Kameron Patterson ... Eagles win Region 5 and capture their first D-10 title in Class 5A.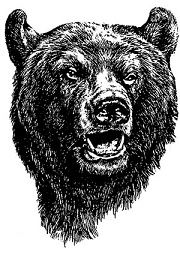 Graduation losses haunt Grove City ... Offense becomes one-dimensional and inconsistent ... Big plays in all three facets become infrequent ... Other Region 5 teams make significant strides ... Grove City ousted from D-10 playoffs in opening round.
HICKORY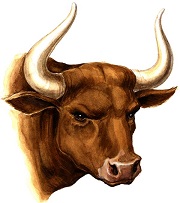 Hickory's team speed helps Hornets lead area in big plays and scoring differential ... Hickory produces area's most balanced offense ... Special teams lead directly to a couple of victories ... Hornets win Region 2 and District 10 titles, then make deep run in PIAA playoffs.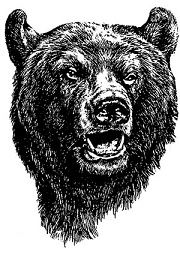 Years of graduating talented classes finally catches up to Hickory ... Other teams' size neutralizes Hornets' speed ... Hornets reach playoffs but fall short of D-10 title game.
LAKEVIEW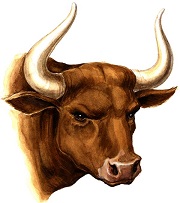 New offensive scheme helps Lakeview become one of area's most potent and entertaining attacks ... Defensive changes and improved depth help Lakeview greatly improve turnover ratio ... Large senior class leads the way ... Growing pains of 2016 pay off as Sailors post winning record and return to D-10 playoffs.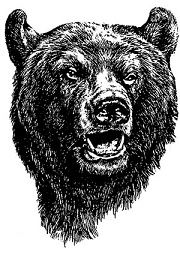 Playing eight straight league games to open season wears down Sailors ... Adjustment to new offensive and defensive coordinators takes longer than hoped, Sailors are spectators for district playoffs.
MERCER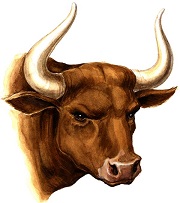 Experiences of last two years pay off for Mustangs, who become area's surprise team in 2017 ... Quarterback Dylan Hetrick emerges as one of county's top passers ... Halfback Jimmy Amon produces 1,200 total yards from scrimmage ... Defense limits big plays and produces takeaways, helping Mustangs secure playoff berth.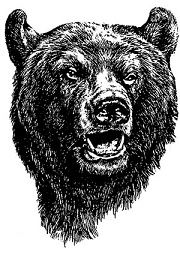 Depth concerns emerge for Mercer ... Negative turnover ratio and big plays allowed, the bugaboos of 2016, return this fall and Mercer misses D-10 playoffs.
REYNOLDS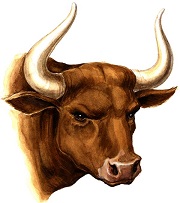 Experienced returnees up front help Reynolds control line of scrimmage throughout season ... Inexperienced offensive and defensive backs mature quickly, Raiders return to D-10 playoffs and win a postseason game.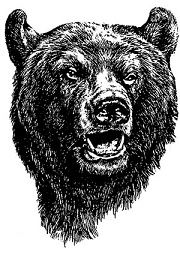 Road-heavy schedule early (only two of first six games at home) puts Raiders behind proverbial 8-ball ... Youth haunts Raiders, who miss out on playoff berth.
SHARON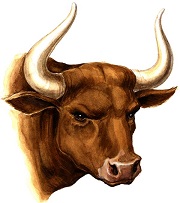 Significant number of returning starters on both sides of ball help vault Tigers to conference and District 10 title ... Sharon defense leads area in takeaways and return touchdowns ... Tigers defeat Hickory in regular season and then again in D-10 championship game.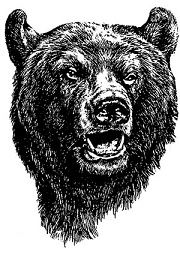 Turnover margin (plus-18 in 2016) finishes closer to zero this year ... Passing game takes step back ... Hickory riddle remains unsolvable for Sharon.
SHARPSVILLE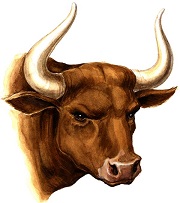 Mammoth offensive and defensive lines help Blue Devils lead area in rushing offense and rushing defense ... All three starting running backs (Besser, Joseph, Prebble) eclipse 1,000 yards ... Blue Devils win Region 2, District 10 and play in December.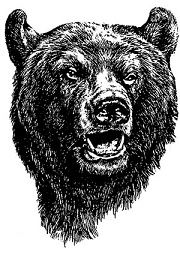 Other teams use speed to offset Sharpsville size advantage ... Blue Devils rushing defense (6.3 yards/carry, 219 yards/game allowed in 2016) remains a concern ... Sharpsville qualifies for D-10 playoffs but falls in semifinals.
SLIPPERY ROCK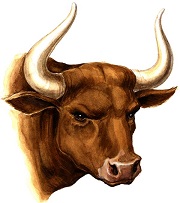 Late season surge in 2016 pays off this fall as Rockets become area's surprise team ... Senior Seth Slater becomes household name on both sides of ball ... Blend of returning veterans and newcomers is right recipe for second-year head coach Larry Wendereusz ... Slippery Rock finishes in upper tier of Region 2 and becomes factor in 3A playoffs.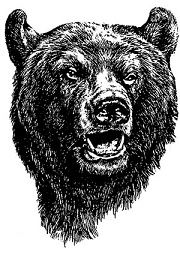 Inexperience at key positions limits Rockets' progress in 2017 ... Playing three of first four games on road keeps Rockets from getting fully in sync ... Slippery Rock bounced in first round of playoffs.
WEST MIDDLESEX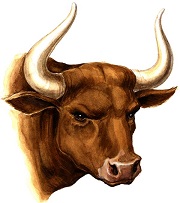 Option-based ground game gives opponents even more fits in 2017 ... Fullback Clayton Parrish leads county in rushing ... Experienced defensive line and linebackers hold the fort until young secondary matures ... Big Reds repeat as conference champs and capture District 10 1A title.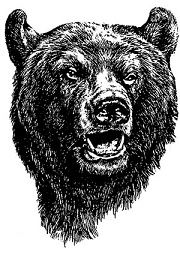 Big Reds struggle to take care of ball on offense ... Brutal non-conference schedule early in season affects West Middlesex in second half of season ... Cambridge Springs and Farrell both pass Big Reds in conference standings.
WILMINGTON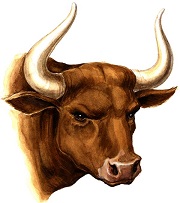 Experienced "Hounds Hammer" defense again leads county in rushing and scoring defense ... Wilmington also leads area in total offense ... Greyhounds win Region 2, then defend D-10 Class 2A title.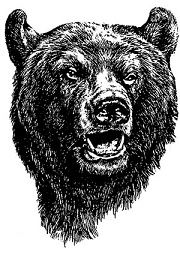 Graduation losses, small in number but not in significance, are too much to overcome ... Turnover margin (plus-21 last year) reverts closer to zero ... Hounds finish in middle of Region 2 standings and do not repeat as D-10 champions.
> Keep the cards and letters coming to ryanbriggs@zoominternet.net. Follow me on Twitter @professorbriggs